Mid 2011 Fred had to travel from Wellington to Seattle for a meeting of operators of national scientific research vessels, for which Fred represented New Zealand. During a stop-over in Sydney Fred bought the  English motoring magazine Classic & Sports Car, June 2011 edition, featuring a 31-page feature "101 Ways to Live the Classic Dream".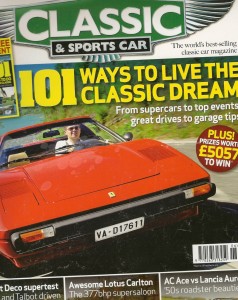 Number 82 on that list was "Drive across the USA from coast to coasts" and Fred thought "wouldn't that be a fantastic thing to do with their own Mercedes"?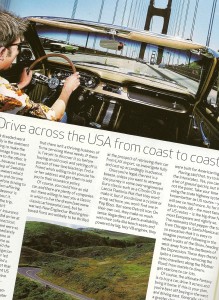 That same evening Fred called Elisabeth and said that he wanted to take the Mercedes across America for a photograph in front of the White House. Elisabeth responded "great" and the first decision was made. Soon the trip plans expanded and Europe and Russia were added to the list.
A few months later Elisabeth decided to buy the Rough Guide of North-America, but accidentally bought the Middle and South America Guide. To get their money's worth out of that book the couple decided to visit those continents as well.