The 1950's Mercedes Benz Pontons were Mercedes Benz's first totally ne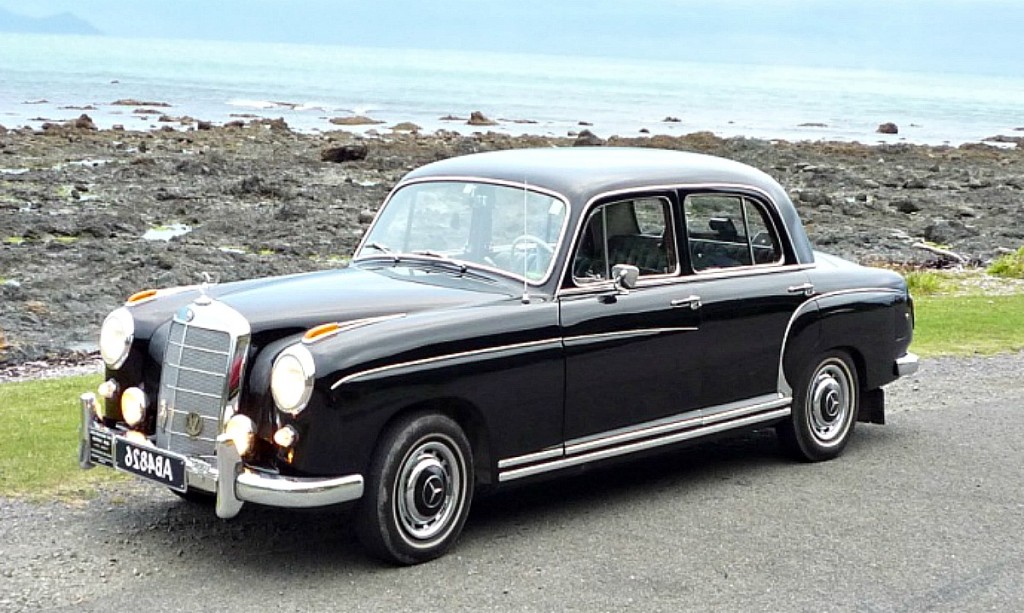 w series of passenger cars produced after the Second World War. Production began in July 1953 and continued through 1962 and during this time, more than 585,000 cars were produced. The 220S six-cylinder, was the more luxurious and up-scale version of the Pontons; 55,279 were manufactured.
The Mercedes Ponton series, and its successor the Fintail, were well built and exported internationally and many are still around. Replacement parts are still being manufactured and are easily obtained worldwide.
Fred and Elisabeth bou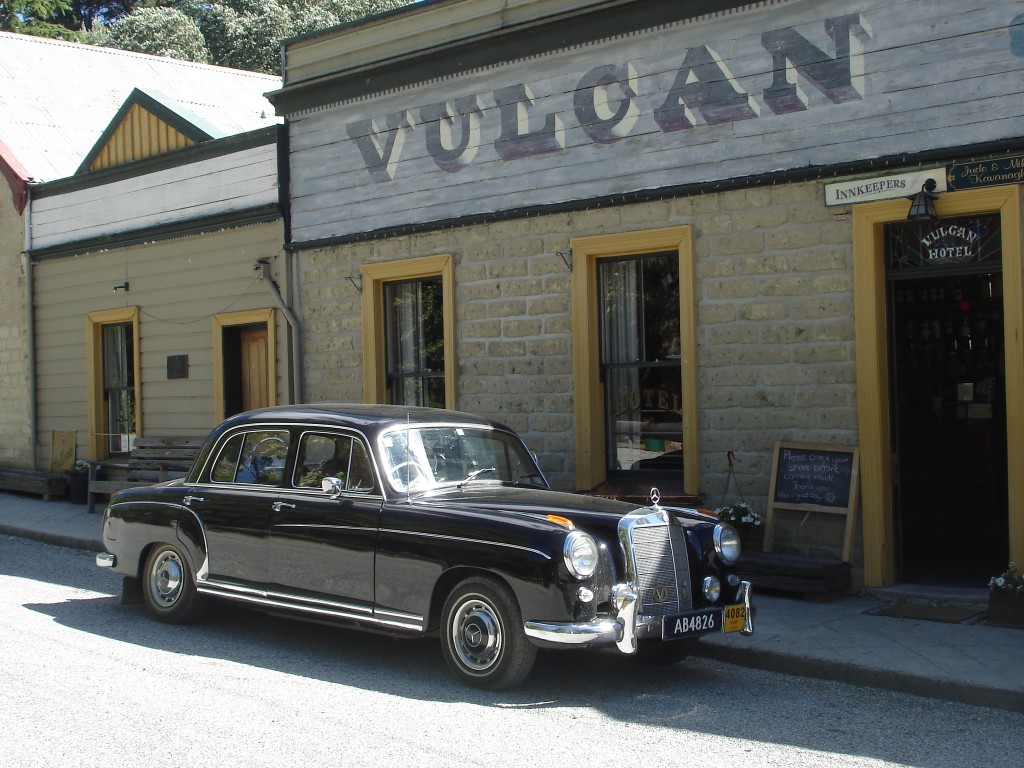 ght their Ponton in 2003 and have traveled some 24,000 miles in the car throughout New Zealand. The car was imported and registered new in Invercargill, New Zealand in January, 1958.
The body and part of the mechanicals were professionally restored in 2001-2002 and the vehicle is now again being completely overhauled by Bristol Restorations of Upper Hutt, a classic car restorer.
Fred and Elisabeth conduct all of the maintenance work and most of the repair work on the car themselves.