Fred and Elisabeth visited Europe in September 2012 to investigate the purchase of a sturdy, light weight tent-trailer to become their home during the 5-year tour.  They had explored the options of Australian, US, Canadian, French, German and Danish manufactured tent-trailers, but settled on the Dutch award-winning, glass fibre enclosed, highly versatile Zambezi Cross-Road as manufactured by Aart Kok of Heemstede, the Netherlands.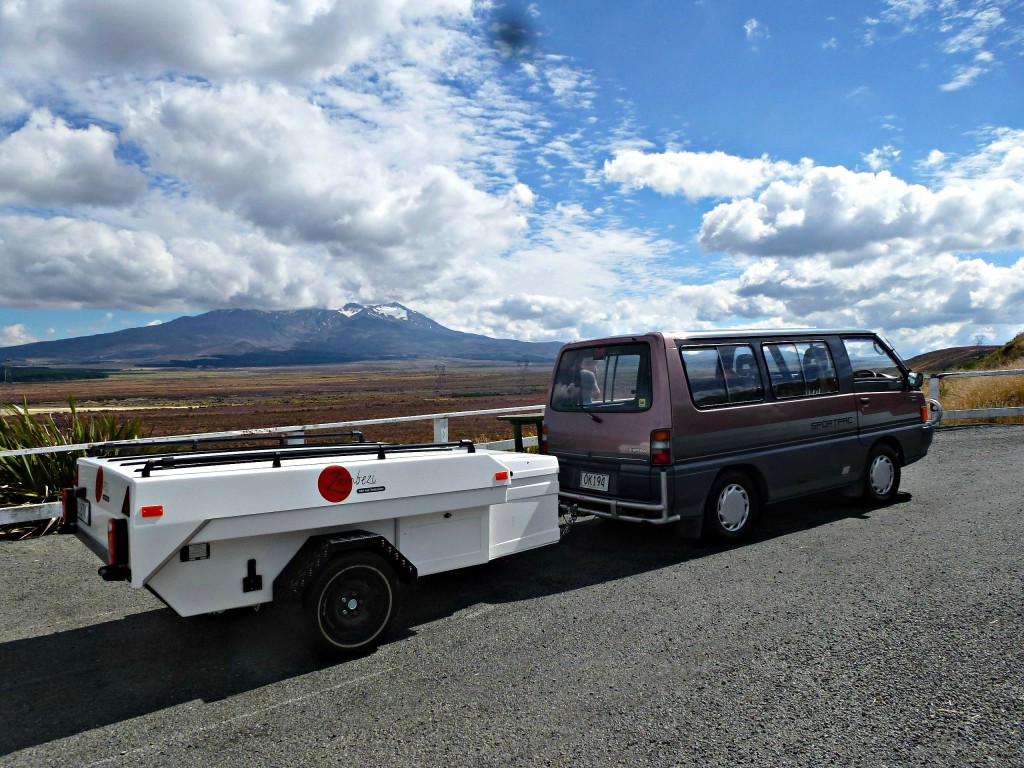 Zambezi During First Shake-Down in New Zealand, March 2013
The tent is designed for an as-easy-as possible set-up and collapse, even under adverse weather conditions.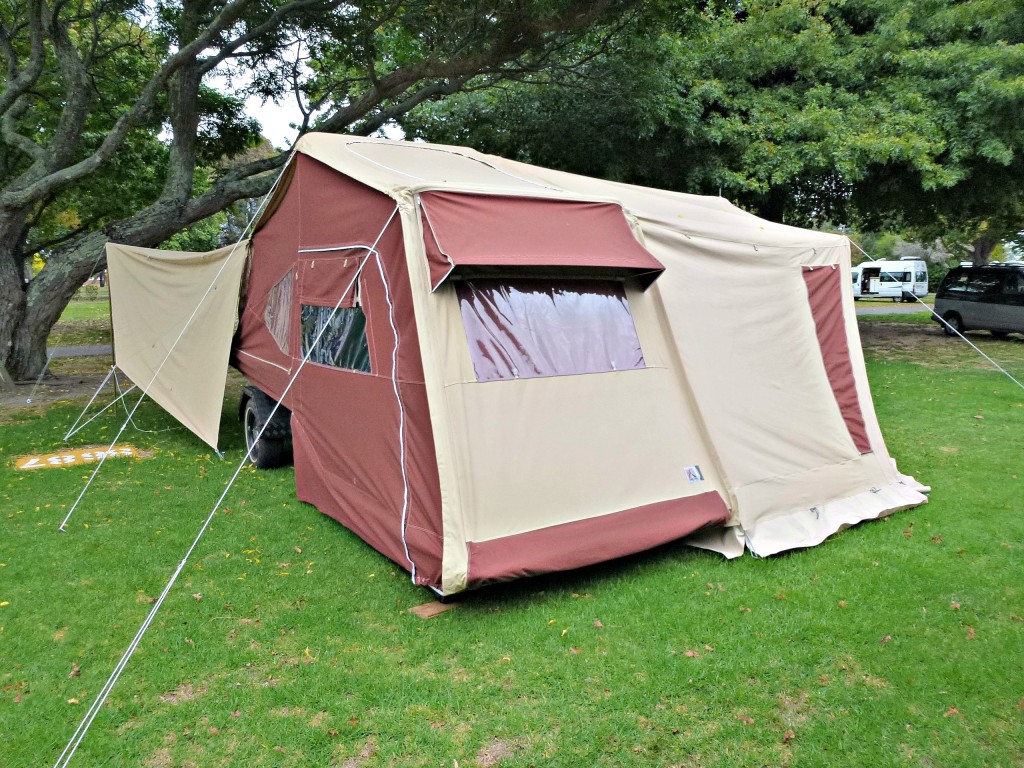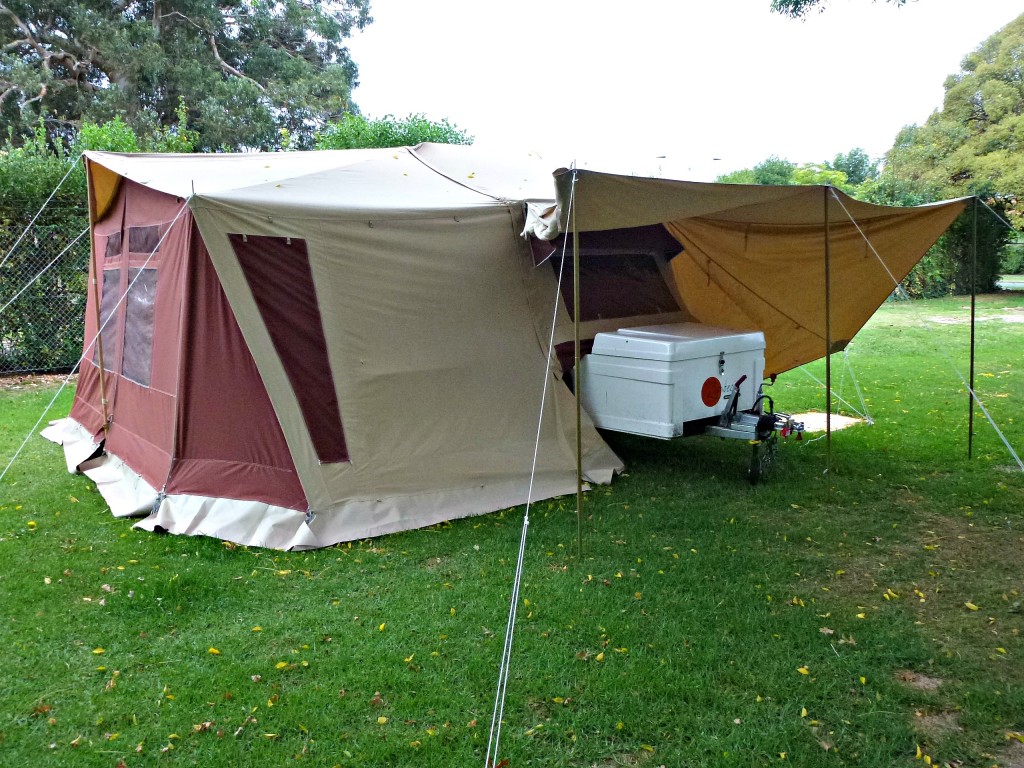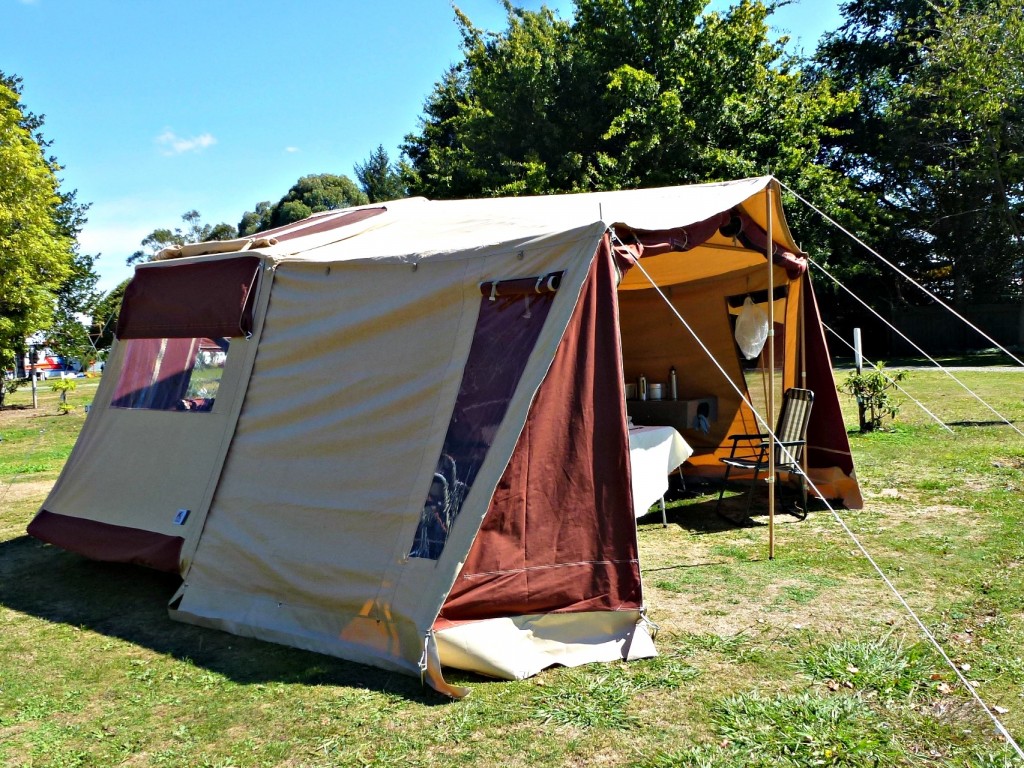 Zambezi at Kennedy Park in New Zealand, March 2013 
The Zambezi includes an all-inclusive kitchen, high-quality queen-size bed with mosquito nets, and a large lounge, and has adequate capacity to carry luggage, including wet and cold weather clothing. The trailer has a small fridge unit, a small chemical toilet and many other travel necessities. Its total maximum weight is 600kg.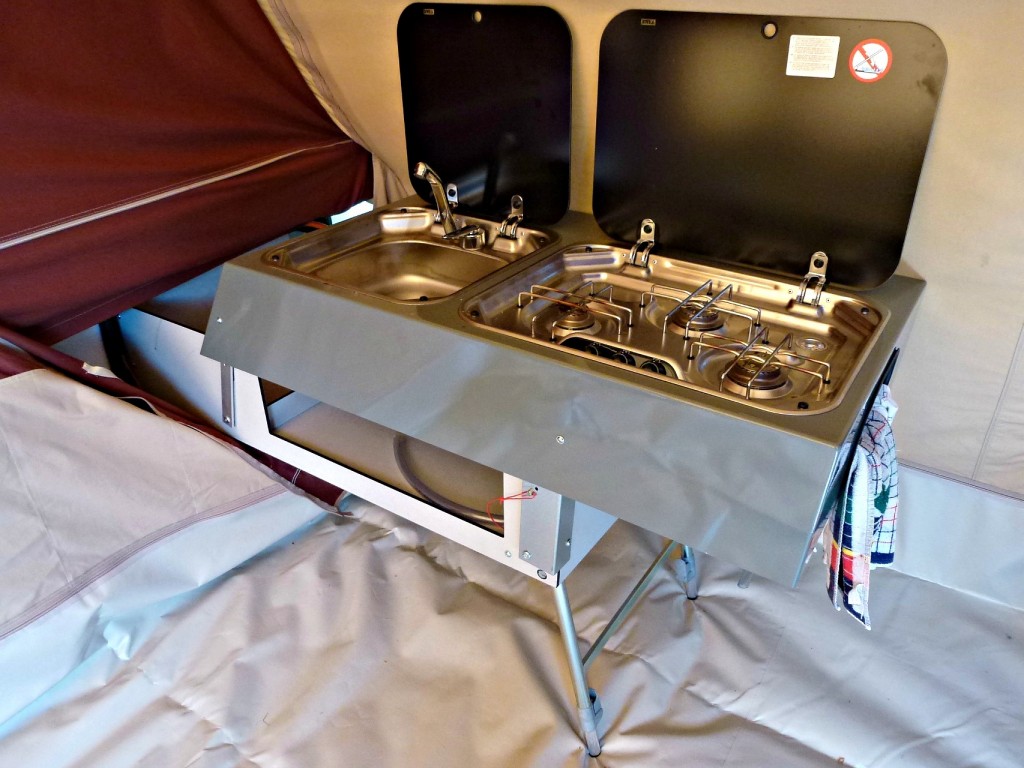 Zambezi Kitchen